Practice Essentials
The current rapid worldwide spread of severe acute respiratory syndrome coronavirus 2 (SARS-CoV-2) infection justifies the global effort to identify effective preventive strategies and optimal medical management. While data are available for adult patients with coronavirus disease 2019 (COVID-19), limited reports have analyzed pediatric patients infected with SARS-CoV-2.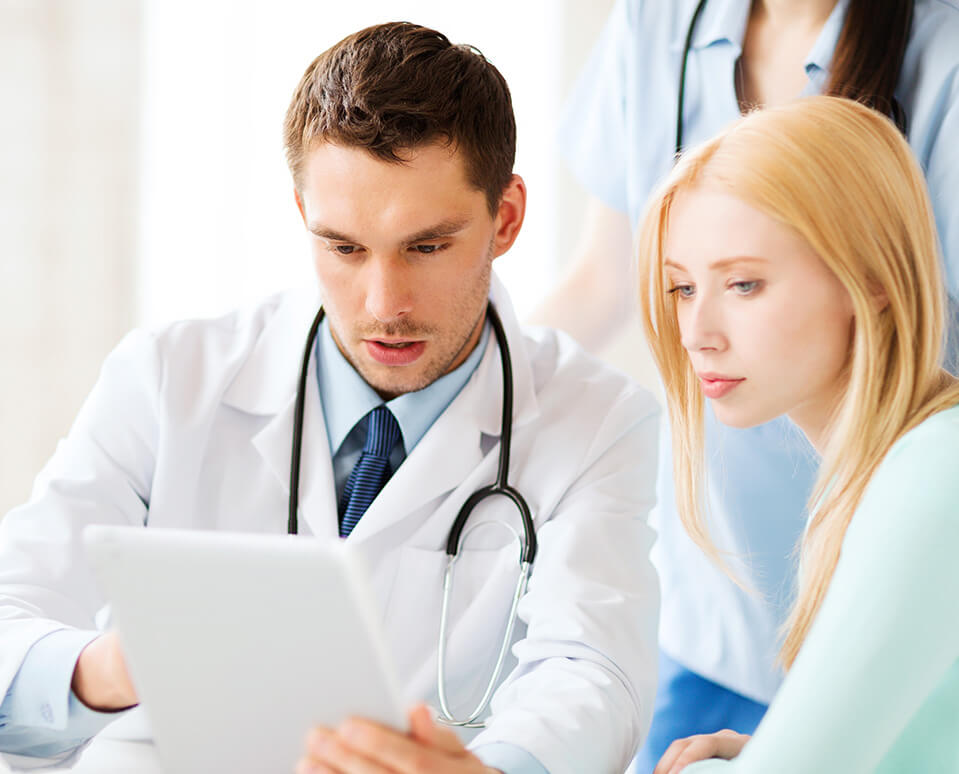 Coronavirus disease 2019 (COVID-19) is an illness caused by severe acute respiratory syndrome coronavirus 2 (SARS-CoV-2). Relatively few cases have been seen in children thus far; in China, only about 2.4% occurred in those under 19 years of age.[1]  Similar trends have been observed in the United States. Most cases in children are mild, and treatment consists of supportive care. No drugs or biologics have been approved by the US Food and Drug Administration (FDA) for the prevention or treatment of COVID-19, and no vaccine is currently available.
Signs and symptoms of COVID-19 in children
Common symptoms of COVID-19 in children are cough and fever. It is important to note, however, that these symptoms may not always be present; thus, a high index of suspicion for SARS-CoV-2 infection is required in children.  Other symptoms include the following:
Shortness of breath
Pharyngeal erythema/sore throat
Diarrhea
Myalgia
Fatigue
Rhinorrhea
Vomiting
Nasal congestion
Abdominal pain
Conjunctivitis
Rash
Diagnosis
Laboratory studies
Although a consistent pattern of characteristic laboratory findings has not yet been identified in children with confirmed COVID-19, the following abnormalities have been observed:
Lymphopenia
Increased levels of liver and muscle enzymes and lactate dehydrogenase
Increased myoglobin and creatine kinase isoenzyme levels
Elevated C-reactive protein (CRP) level
Elevated erythrocyte sedimentation rate
Increased procalcitonin level
Imaging studies
Common chest radiograph findings in children with COVID-19 pneumonia include bilaterally distributed peripheral and subpleural ground-glass opacities and consolidation.[6]
Findings observed on computed tomography (CT) of the chest in children with COVID-19 include the following:
Ground-glass opacities/nodules
Consolidation with a surrounding halo sign
Bilateral or local patchy shadowing
Interstitial abnormalities
Management
Treatment consists of supportive care, including oxygen therapy in children with hypoxia.
No drugs or biologics are approved by the FDA for the prevention or treatment of COVID-19. Remdesivir gained emergency use authorization (EUA) from the FDA on May 1, 2020, based on preliminary data showing a faster time to recovery of hospitalized patients with severe disease.[7, 8, 3]  Numerous other antiviral agents, immunotherapies, and vaccines continue to be investigated and developed as potential therapies.
Please see Coronavirus Disease 2019 (COVID-19) for continually updated clinical guidance concerning COVID-19 and Treatment of Coronavirus Disease 2019 (COVID-19): Investigational Drugs and Other Therapies for updated drug information. Health care personnel are also referred to Medscape's Novel Coronavirus Resource Center for the latest news, perspective, and resources.
Pathophysiology
Severe acute respiratory syndrome coronavirus 2 (SARS CoV-2) infection is characterized by an initial cytokine storm that can result in acute respiratory distress syndrome and macrophage activation syndrome. This initial phase is then followed by a period of immune dysregulation, which is the major cause of sepsis-related fatalities.
While we are learning more about SARS-CoV-2 infection almost daily, differences between adult and pediatric disease are likely the result of changes within both immune function and the angiotensin-converting enzyme (ACE) 2 receptor, used by the virus to enter type II pneumocytes in the lung. Decreases in ACE-2 seen in animal models of aging result in changes in neutrophil influx and resultant lung injury. Thus, immunosenescence and changes in inflammatory responses with age likely account for the different spectrum and severity of disease in children versus adults and, furthermore, in neonates versus older children.
Etiology
Transmission
Severe acute respiratory syndrome coronavirus 2 (SARS CoV-2) is a highly infectious virus,[10]  and the main routes of transmission are respiratory droplets and contact with respiratory secretions and saliva. Aerosol particles may be another possible mode of transmission. SARS CoV-2 can remain viable on various surfaces for hours to days, although transmission is much more common through respiratory droplets than through fomites.  Fecal shedding has been detected for several weeks after diagnosis, which has led to concerns about fecal-oral transmission of the virus.
Based on limited data, no confirmed cases of vertical mother-to-fetus intrauterine transmission of the virus have been reported thus far. To date, SARS CoV-19 has not been detected in breast milk.
Family clustering appears to play a major role in disease transmission. In one study, just over half of children with coronavirus disease 2019 (COVID-19) in China had evidence of transmission through family clustering.[15]  Most of the children in the US data also had exposure to a patient with COVID-19 in the household or community.
Cruz and Zeichner suggested that children may play a major role in community-based viral transmission.  They noted that children are more likely than adults to have upper respiratory tract involvement, including nasopharyngeal carriage. They may also have prolonged respiratory and fecal shedding.  We continue to learn more as data emerge and more cases in children are described.
Additional data are emerging on the role of children in the spread of the disease. Simulation results from mathematical models of the effect of delayed school opening in South Korea showed that the number of cases could be reduced by at least 200 over a 3-week period. The models were based on different school opening dates and assumed a 10-fold increase in the transmission rate after schools opened.
Epidemiology
Relatively few cases of coronavirus disease 2019 (COVID-19) have been diagnosed in children, and the majority of those cases have been mild. In a report of 55,924 laboratory-confirmed cases of COVID-19 in China, only about 2.4% were in children and adolescents aged 19 years or younger. In a Morbidity and Mortality Weekly Report released by the US Centers for Disease Control and Prevention (CDC), of the 149,760 laboratory-confirmed US COVID-19 cases, 2572 (1.7%) occurred in children and adolescents younger than 18 years of age.[2]
No racial predilection has been observed in children, although emerging US data in adults suggest that minority communities may be affected disproportionately.[19]  In a retrospective Chinese study of 2143 children younger than 18 years with confirmed or suspected COVID-19, slightly more of the cases occurred in boys (56.6%) than in girls (43.4%), but the difference was not statistically significant. The ages of the children in the study ranged from 1 day to 18 years; the median age was 7 years.[20]  Slight male predominance was also seen in the US data, similar to what was observed in China.[2]
Prognosis
Morbidity/mortality
Although most children infected with severe acute respiratory syndrome coronavirus 2 (SARS-CoV-2) have either asymptomatic infection or mild illness, severe illness has been reported in 2.5% of pediatric cases in China, according to the World Health Organization (WHO).  In a study of more than 2000 children in China, Dong et al found that approximately 4% of children with coronavirus disease 2019 (COVID-19) were asymptomatic, 51% had mild illness, and 39% had moderate illness. About 6% of pediatric patients had severe or critical illness, and one patient (a 14-year-old boy) died.
The Chinese investigators also found that severe or critical illness was more common in infants and toddlers than in older children. More than 10% of infants had severe or critical illness compared with 7% of children aged 1-5 years, 4% of those aged 6-10 years, 4% of those aged 11-15 years, and 3% of those aged 16 years or older.[20]
The data from China showed that most children with COVID-19 recovered within 1-2 weeks after the onset of symptoms.
Data on hospitalizations in the United States (US) are available for 749 cases in children (29% of COVID-19 cases in patients < 18 years of age). Of these cases, 147 (estimated range, 5.7-20%) were reported to be hospitalized, with 15 (0.58-2%) admitted to the intensive care unit. Children younger than 1 year of age accounted for the highest percentage of hospitalizations (15-62%).
Multisystem inflammatory syndrome in children
Media reports and a health alert from the New York State Department of Health have drawn attention to a newly recognized pediatric multisystem inflammatory syndrome that may be related to COVID-19. Cases have been reported in children of a wide range of ages.
Symptoms are reminiscent of Kawasaki disease, atypical Kawasaki disease, or toxic shock syndrome. All patients had persistent fevers, and more than half had rashes and abdominal complaints. Interestingly, respiratory symptoms were rarely described. Many patients did not have polymerase chain reaction (PCR) results that were positive for COVID-19, but many had strong epidemiologic links with close contacts who tested positive. Furthermore, many had antibody testing that was positive for SARS-CoV-2. These findings suggest recent past infection, and this syndrome may be a post-infectious inflammatory syndrome.
Riphagen et al described 8 children (aged 4-14 years) in the United Kingdom who had severe inflammation and shock. The authors noted significant cardiac involvement. The patients also developed effusions that were consistent with an inflammatory process.[25]
Contributor Information and Disclosures
Author: Bayan Issa, MD Resident Physician, Department of Pediatrics, University of Florida College of Medicine-Jacksonville
Bayan Issa, MD is a member of the following medical societies: American Academy of Pediatrics, Syrian American Medical Society, Syrian Arab Red Crescent, National Union of Syrian Students